Similar to humans, animals have a sensitive upper respiratory tract that could be affected by the different allergens and microorganisms we are exposed to on a daily basis. Whether they catch a virus or inhale some dust, your pet could be found coughing or sneezing. Regardless of the cause, it's important to remember that sneezing is common. If it's frequent sneezing, it may be worth investigating the underlying cause. However, an occasional sneeze is likely not any cause for concern.
What Are Some Reasons That Pets Sneeze?
There are many common reasons pets sneeze. We'll highlight the most common reasons as well as some reasons that may be worth monitoring.
Allergies
Both seasonal and food allergies can cause a reaction in a pet. One reaction seen in seasonal and food allergies is sneezing. In spring, pollen allergies are common between both people and pets. If the windows in your home are open frequently, it could let some of the allergens in from outside and cause your pet to sneeze. Food allergies can also cause a pet to sneeze if they've been exposed to some food they don't normally eat.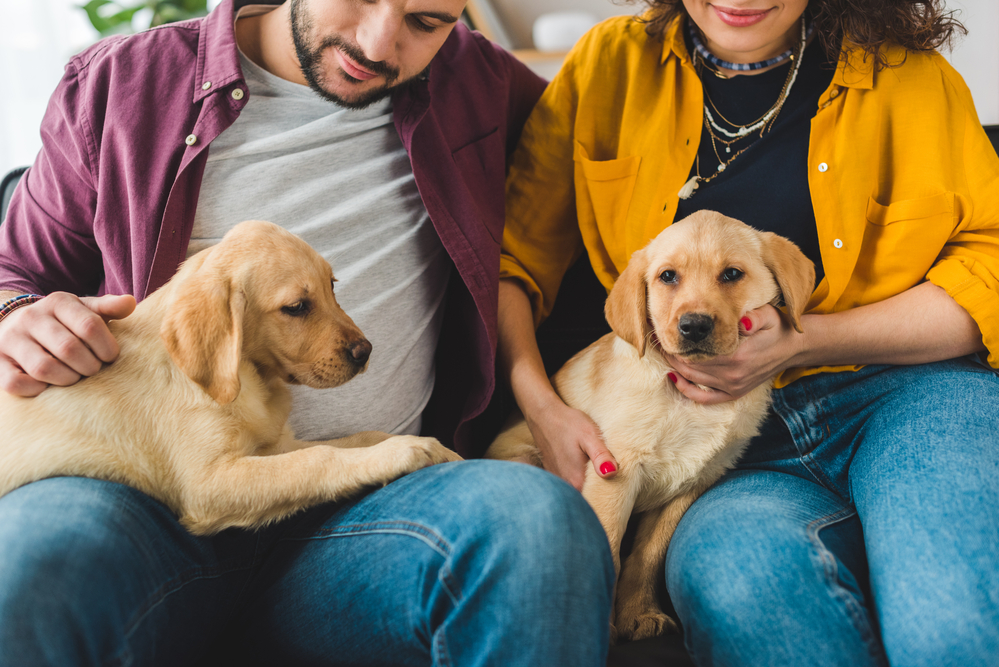 Communicating Emotions
When animals get anxious or excited, they may sneeze as a reaction to those high-stimulating emotions. This is especially common in dogs when they see their owner and feel happy and excited to be around their pack. All animals, especially socialized ones will try to communicate with other humans through sneezing, barking, or other noises.
Inhaling Foreign Objects
Inhaling a foreign object can also leave your pet endlessly sneezing. If your pet has gotten into your perfume drawer or some small children's toys, they may have airway blockage. However, inhalation of foreign objects is a bit rare for pets.
Cold and Flu
Contaminated viral particles can come into contact with pets just like humans. Their immune systems may be more sensitive to some viruses than others, and when they are exposed their immune systems may not be able to fight off a cold or flu. The pet sneezing is a sign of inflammation.
Nasal Tumor
A nasal tumor is extremely rare. This could be the case if your pet is sneezing endlessly with no other apparent cause. Occasional coughing would not be a sign of a nasal tumor, but if your pet is consistently having trouble breathing or has a chronic, long-lasting cough, it may be important to have a professional consultation.
Kennel Cough
Kennel cough is also an instance that may be serious such as a nasal tumor. Kennel cough is a highly contagious upper respiratory infection. It usually is spread when animals are seen in large groups together such as in a kennel. These highly populated areas are prone to carry bacteria from one animal to another easily. Kennel cough can lead to ongoing coughing and sneezing fits. With proper treatment, the symptoms of Kennel Cough could be managed.
Can You Prevent Your Pet From Sneezing?
Some pet owners may wonder if they can stop their pets from sneezing. Most sneezing cannot be prevented. If your pet develops an illness, the owner has no control. However if the cause of sneezing is due to allergies, an owner could:
Vaccume Regularly to Limit Dust
Preventing Your Pet's Exposure to Irritating Beauty or Cleaning Products
Check Their Nose Regularly for Foreign Objects
What Should You Do if You Are Concerned About Your Sneezing Pet?
Sneezing in pets is fairly common, but if you are concerned about chronic sneezing then there are certain steps you should follow to ensure their safety.
Evaluate the Cause
Before rushing to administer any treatment to your pet, the cause of their sneezing could be evaluated from home. Take intake of your surroundings, the season, and if your pet has been sniffing around anywhere they shouldn't. More likely than not, their sneezing is minor and was caused by their emotions or something they sniffed at home.
Contact Your Vet
If your dog seems ill, you should always contact your vet. Your vet can evaluate your pet's health history and see if any of its symptoms are in need of treatment. They can listen to see if the breathing is abnormal