Extended emergency hours | Open 6 days/week
Windermere Veterinary Services
Proudly caring for Orlando's pets for over 17 years.
Open late
Emergency hours
Sicknesses and injuries don't always happen during business hours, so we have extended emergency hours for when you need us most. Give us a call at (407) 217-7635 and we'll help you through this.
NEW PATIENT SPECIAL
50% OFF YOUR FIRST VISIT
A $30 VALUE!
Get 50% off your pet's first visit at our animal hospital. Present this promotion on your phone or click here to print the coupon.
Windermere's Top Veterinarian
Meet Dr. Qasim
Our vet Dr. Bilal Qasim (DVM) has been practicing veterinary medicine for over 17 years. Selecting the most talented and caring members for his team, Windermere Veterinary Services employs some of the nation's finest veterinary professionals that encompass a wide range of specialties and backgrounds.
With different ways to look after your pet, Dr. Qasim is able to provide a complete circle of care for your pet.
MEET DR. ENGLE
NOW SERVING EXOTIC PETS
Specialized care at an affordable price
We are proud to offer exotic pet veterinary services in the Windermere area. Call us to schedule an appointment or click here to learn more.
Your One-Stop Shop
Our Vet Services
Emergency Vet Service
Accidents and illnesses don't happen when it's convenient. Get expert vet care when you need it the most.
Learn more >
General Animal Dentistry
Keep your pet's oral heath up-to-standard with the help of our expert veterinarian.
Learn more >
Daycare & Boarding Services
Gain peace of mind while you're away by knowing that your pet is looked after by caring professionals.
Learn more >
Vaccinations
Protect your furry friend with all of the vital vaccinations the will keep them happy and healthy.
Learn more >
Advanced Imaging
Find out the root cause of your pet's health concerns with our top-of-the-line equipment.
Learn more >
Laboratory Services
Discover what is causing your pet's health concerns or simply ensure they're healthy with a checkup.
Learn more >
Pet Microchip Services
Set yourself up for an easier reunion in the case that your pet goes missing.
Learn more >
Flea Prevention
Keep your pet happy and healthy without the discomfort and pain of a flea infestation.
Learn more >
"The staff and Dr Qasim really seems to care about your pets! i have had both my Jack Russells there for treatment, most recently my young 1 yr old male for neutering. The staff was great with communication leading up to the appointment. The tech gave my dog kisses when she said good bye when i picked him up. They followed up to make sure he was doing well. My dog even came home with a "brave dog certificate", a cute touch! The prices have always been very reasonable."

Kelly N.

Happy Customer
"I was in the area for a conference and Nikko decided it was time to get sick so off to the vet. I can honestly say if I lived there, Dr. Qasim would be our regular vet. He was very personable, listened closely, kept me informed each step of the way, respected my opinions and most importantly very thorough. He was also cognizant of how much I might have to pay in the end. I can't ask for more."

Nikko T.

Happy Customer
"It was amazing, they took care very well of my puppy. I really enjoy the experience. Great people working there!"

Patrick C.

Happy Customer
"Very happy with the caring staff and service. Only problem is it's nearly impossible to get an appointment."

Carolyn G.

Happy Customer
"They are the best! The Vet is top notch and took care of every problem my pup had. They are honest and never try to scare you into doing unnecessary tests. All their staff is super friendly and helpful as well. I always feel welcomed and important!"

George C.

Happy Customer
"I been to both hospitals several times and every time I go I feel my puppy is in good hands. They genuinely care and love pets same vet every time. They also take dogs on puppy tours so they don't correlate "shots" and the Vet as a bad place. Highly recommend this vet."

Elizey K.

Happy Customer
"I took my pup in with an ear infection, the vet techs and vet were super warm and welcoming. Vet was very knowledgeable he did a thorough exam of my puppy. They called the next day to follow up and see how he was doing after his appointment.NEVER happened before anywhere else, and was much appreciated. I would highly recommend this vet clinic."

Claudia B.

Happy Customer
"Friendly staff. Knowledgeable and caring without being excessive expensive. They were able to see my pet promptly."

Deborah S.

Happy Customer
"Dr Bilal was very kind and didn't need an appointment to see my dog so that was very important to me. The staff there is very nice and caring good atmosphere so I liked it and I recommend it to anyone, I give five stars."

Kleiton S.

Happy Customer
"Incredible doctor and staff. I would highly recommend this practice to every pet owner. The doctor called me on Sunday during his time off to check up and make sure everything with my pet was going well. Incredible dedication to the well being of the animals they see. Just one of the many reasons why I drive 30 minutes just to bring my dogs to this clinic. Best experience I could have ever hoped for!"

Liz M.

Happy Customer
"Dr. Qasim is wonderful. He's very kind and compassionate with animals and owners alike. He actually listens to my concerns and provides excellent care. I take my dogs for their routine visits, but Windermere Veterinary Services has also accommodated me when we had emergencies, and they've always been fantastic. I'm very grateful to have found this place."

Kat T.

Happy Customer
"Very nice, warm and cozy atmosphere. They remember my dogs Name without having to look at note. I can tell that all employees love what they do."

Gabriel R.

Happy Customer
"We took our 12 week golden retriever as it swallowed something it should not. Front office, as well as a Dr Qasim were very welcoming. They looked into our pet and give us options on what we could do and an estimate for the same before hand. Overall very good experience."

Ganesh C.

Happy Customer
"The staff here is so kind. You can tell they all care deeply about every pet that walks through their door. Dr. Qasim sets a fantastic standard of care and I recommend this practice to anyone looking for great, friendly vet care!"

Jordan L.

Happy Customer
"I took my furry daughter in for her check up and the staff took such good care of her! So easy to get in and out quickly. I would recommend them wholeheartedly!"

Jeanette H.

Happy Customer
Are you feeding your dog enough?
Dog Food Calculator
If you're worried about your pet's weight, the first step to take is to consider how much you're feeding them. Our new dog food calculator will help you determine how many calories your pet should be getting each day based on their weight and age. We even break this down to a standard number of cups or cans.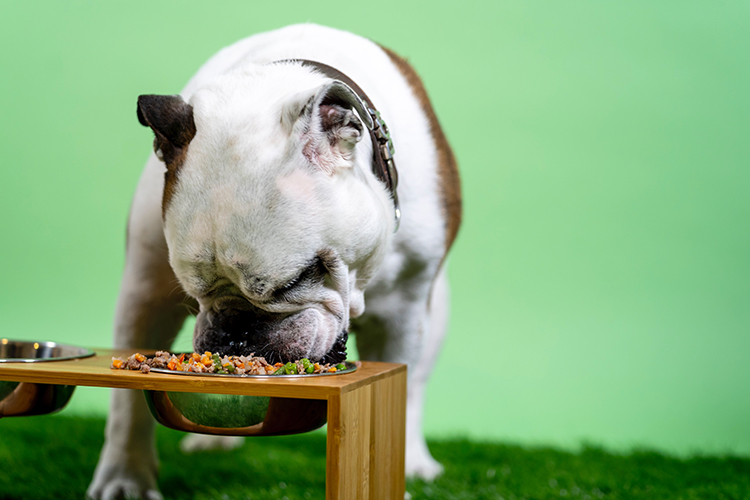 Learn Everything You Need
Ultimate Guides for New Pet Owners
Have you gotten everything you need for your new puppy or kitten? Find out in these comprehensive guides.
Your Local Animal Hospital
Convenient Location
We're proud to serve Windermere's pets and caretakers when you need us. Our clean, organized office is conveniently located so that we can attend to the needs of the most animals possible.
7315 Winter Garden Vineland Rd #109
Windermere, FL 34786
Contact Us to Get Started